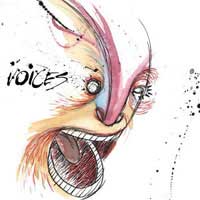 As previously announced, Alex Lifeson has collaborated on the title track of a new four song EP
with Tom Cochrane
and
Andrew Cole
titled
Voices
. Today, Cochrane announced on Facebook (where you can also hear a sample of the song):
"At Midnight TONIGHT 12am EASTERN STANDARD TIME we are letting the first 30 Super Limited Edition packs go on SALE!!! Visit www.tomcochrane.com to score yours! PLEASE NOTE a further 20 sets will be available at www.andrewcolemusic.com "
- Thanks to RushFanForever for the headsup!