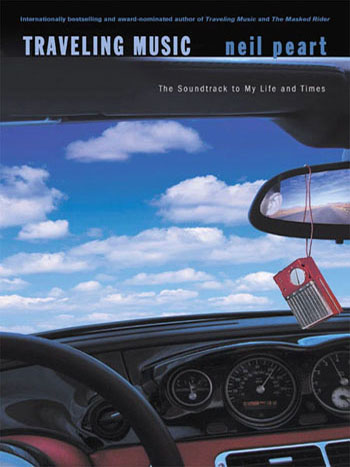 Travelling Music
: Neil Peart's third publicly published book,
Traveling Music: Playing Back the Soundtrack to My Life and Times
, is now available in both
paperback
and
hardback
editions.
Neil Peart decided to drive his BMW Z-8 automobile from L.A. to Big Bend National Park, in Southwest Texas. As he sped along "between the gas-gulping SUVs and asthmatic Japanese compacts clumping in the left lane, and the roaring, straining semis in the right," he acted as his own DJ, lining up the CDs chronologically and according to his possible moods.

"Not only did the music I listened to accompany my journey, but it also took me on sidetrips, through memory and fractals of associations, threads reaching back through my whole life in ways I had forgotten, or had never suspected...Sifting through those decades and those memories, I realized that I wasn't interested in recounting the facts of my life in purely autobiographical terms, but rather...in trying to unweave the fabric of my life and times. As one who was never much interested in looking back, because always too busy moving forward, I found that once I opened those doors to the past, I became fascinated with the times and their effect on me. The songs and the stories I had taken for granted suddenly had a resonance that had clearly echoed down the corridors of my entire life, and I felt a thrill of recognition, and the sense of a kind of adventure. A travel story, but not so much about places, but about music and memories."