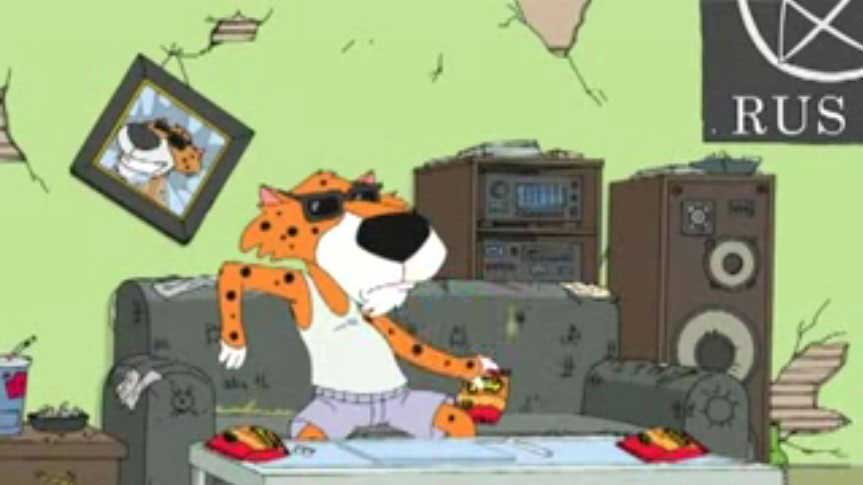 Someone involved with the animated television series
The Family Guy
must be a Rush fan!
Back in November, a scene included Chester Cheetah (the Cheetos mascot) playing "Tom Sawyer" with a Rush poster on the wall and saying , his Rush poster and his saying
"Ah God there is no f(bleeped out) drummer better than Neil Peart (pronounced 'Pert')!"
.
During last night's episode, there was another Rush reference: as Stewie and Brian are leaving Aspen, Colorado, a highway mileage sign gives the distance to Rhode Island as 2112 miles! (Note, this is in fact the actual milelage from Aspen to Rhode Island, +/- 6 miles! Coincidence?).