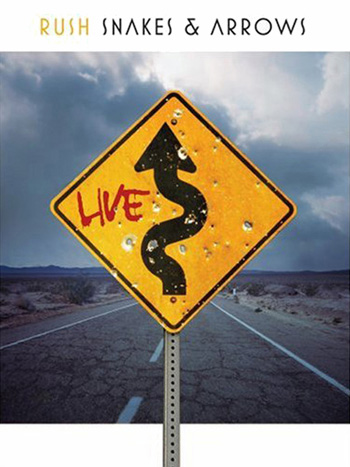 Snakes & Arrows Live
was released as a 2CD set on April 15th. Recorded over two nights in Rotterdam during the 2007 leg of the tour,
the album
captures the entire concert set.
"With this one, we recorded both nights and there are songs on there from both nights -- so it gives you a bit more comfort. You're a bit more relaxed about it knowing if you screw it up at night one, you can nail it on night two. All in all I think we played very well those two nights." - Geddy Lee, Jam!Showbiz, April 14, 2008
The video was released November 24th, and debuted at #1 on Billboard's Top Music Video chart, selling 25,000 units the first week.
Snakes & Arrows Live
is RUSH's first concert film to be released on
Blu-Ray
, as well as a 3
DVD
set. Click here for the
Snakes & Arrows Live
news archive.