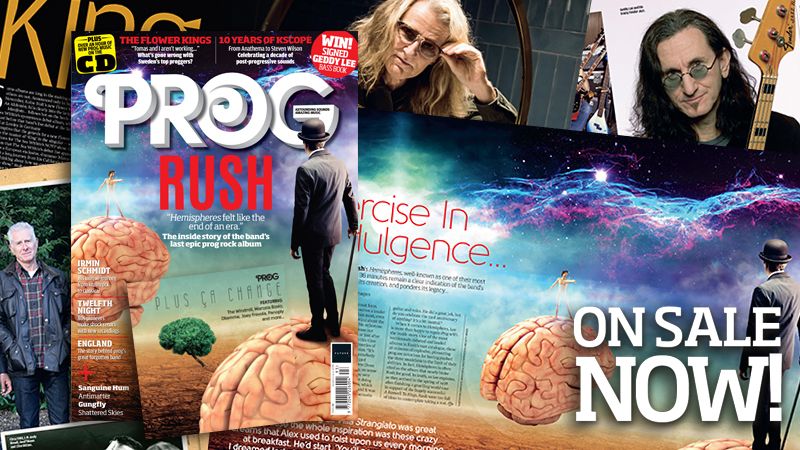 Hitting bookstores today in the UK is PROG issue #93, featuring Rush on the cover to celebrate the release of the 40th Anniversary Edition of Hemispheres:
"The new issue of Prog is on sale today. It's been 40 years since Rush last recorded a side-long prog rock epic. And that was on the Hemispheres album. With a brand new box set of the album due out, we sat down with Geddy Lee to discuss the making of the album at Rockfield Studios in Wales and its impact on the band's career. We also talk about Geddy's new Big Beautiful Book Of Bass and there's a chance to win your own signed copy too!" - Loudersound.com
The magazine is currently available
at issuu.com here
.