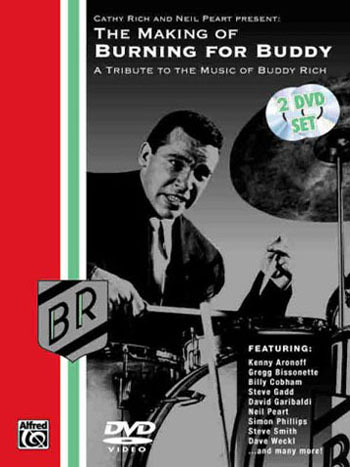 Previously only available on VHS, the complete
Buddy Rich Memorial Scholarship Concerts
and
The Making Of Burning For Buddy
are now available on DVD (released in 2006).
The Buddy Rich Memorial Scholarship Concerts
contains Neil Peart performing three songs with the Buddy Rich Band at the Ritz Theater in New York City on April 8, 1991. These concerts ultimately led to the "Burning for Buddy" albums whose recording sessions were documented on
The Making of Burning For Buddy
.