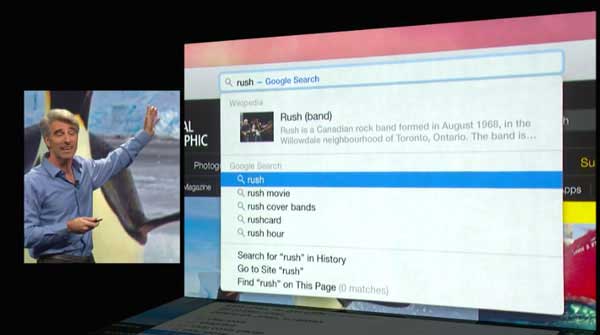 Rush made a cameo in Apple's World Wide Developer's Conference 2014 Keynote presentation which took place yesterday morning.
As seen in this video
at the 27:30 mark, Craig Federighi introduced new features in Safari by searching for 'Rush', and the band is the first entry listed.
- Thanks to Christopher Gardner for the headsup!