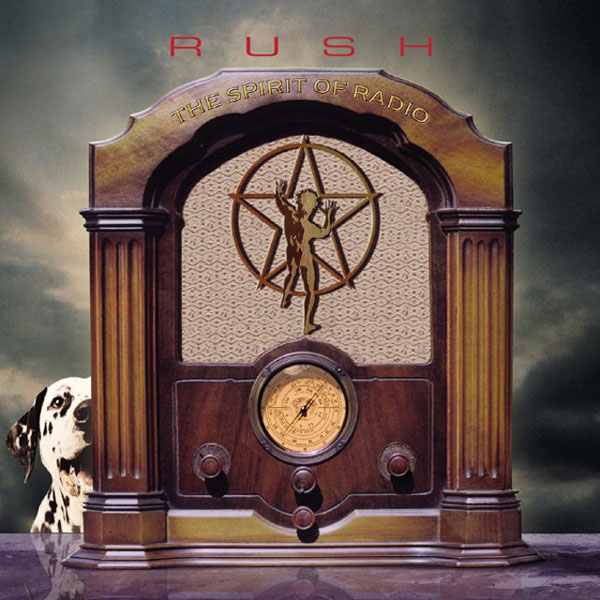 Mercury/Universal has issued another compilation album to cash in on the success of
Vapor Trails
. Like its predecessors,
Chronicles
and
Retrospective I
&
II
,
The Spirit of Radio - Greatest Hits (1974-1987)
is the third compilation to cover material from the first 12 studio albums.
With a tracklist similar to
Chronicles
(all songs on this "Greatest Hits" are also on
Chronicles
), where
Chronicles
was a 2 disk compilation showcasing at least two songs per album, this single disk compilation has room for an average of only one song per album (making this sort of a "Chronicles Highlights" disk). Unfortunately, although three songs were included from
Moving Pictures
, and two each from
Permanent Waves
,
Signals
and
Hold Your Fire
, there are no songs from
Caress of Steel
begging the question, "where's 'Bastille Day'"?
The Japanese release also includes a bonus cd containing two bonus tracks, "A Passage To Bangkok" from
Exit Stage Left
and "What You're Doing" from
All The Worlds A Stage
, two live tracks which were omitted from the original cd releases of those albums, also previously included on
Chronicles
. In this age of Internet downloading, to entice fans to purchase the cd, the first 100,000 produced include a bonus DVD sampler of the
Chronicles
DVD collection, containing videos of "Tom Sawyer", "Closer to the Heart", "Subdivisions", "Big Money" and "Mystic Rhythms", plus lyrics to all the songs on the album. - Feb. 11, 2003
"...part of a contractual thing with Paul Egram with Mercury Records from our previous deal with them, which expired in 1990. So they have the rights to do a number of greatest hits or packaged records." - Alex Lifeson (AT&T Celebrity Chat, Feb. 10, 2003 [besides the new cd, Alex discusses the Vapor Trails tour, his son's album(!?) Contact, and more]).
"We did not have a lot of input in this. This was mostly a record company project. Our opinions were made known and they were very cooperative about doing good packaging for us." - Geddy Lee (USAToday.com chat, Feb 5, 2003 [Geddy also discusses the upcoming Rio DVD, and the next studio album]).