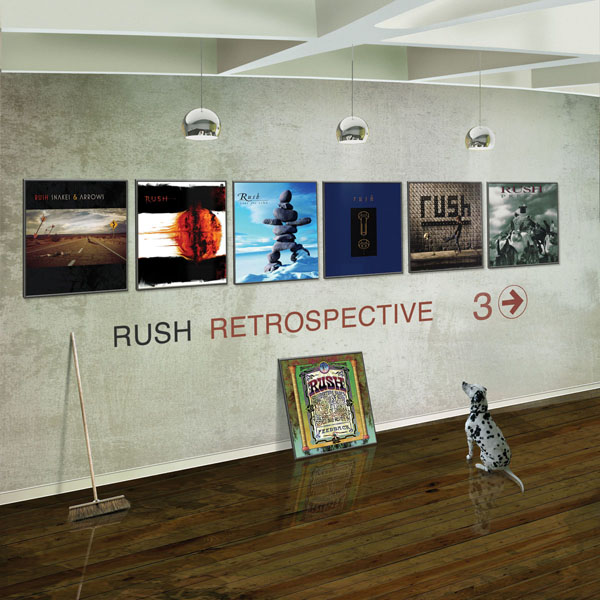 Retrospective 3
, the first compilation featuring tracks from the seven studio albums from Rush's Atlantic years (1989-2008), is now available. The album is available at both a single CD edition as well as a
CD+DVD edition
.
While previous Rush compilations offered a fairly even distribution in the number of tracks per album being represented, that cannot be said of
Retrospective 3
. Of the six
original
studio albums represented, while 4 of the 10 tracks from the album
Roll The Bones
are included here, there is only one from
Test For Echo
. It can be assumed that this was done in the name of offering something "previously unreleased", as early rumors of this compilation mentioned it would include one or more "unreleased live tracks". However, the performance of "Ghost Of A Chance" included here actually was previously released on disk 3 of the
Snakes & Arrows Live
DVD, in the "Oh Atlanta" section.
"We don't really have hits...It's more 'All The Songs That Were Not Hits' by Rush, ha-ha!" - Geddy Lee, ClassicRockMagazine.com, February 12, 2009