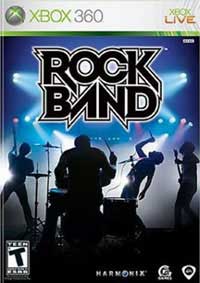 Today Rockband.com
announced
:
"Three tracks from Canadian rockers Rush are set to hit the Rock Band Music Store on December 13th! 'Fly By Night,' from 1975's album of the same name kicks off the pack, followed by a live cut of Rush's 'The Spirit of the Radio,' one of The Rock and Roll Hall of Fame's '500 Songs That Shaped Rock and Roll'. The pack is rounded out by 'Caravan,' which was released as a single earlier this year. These three tracks are just the tip of the iceberg for Rush fans; we'll have even more exciting Rush/Rock Band news before the year's out, so stay tuned!" - Thanks to Ed at RushIsABand for the headsup!
Exciting news for Rockband players. I'll try to find out the source of live version of "The Spirit of Radio", and whether its a version we've heard before, or if its a previously unreleased live version (this was the case with
Guitar Hero 5
, which included a previously unreleased live performance of The Spirit of Radio recorded in Manchester, England, on June 17, 1980).