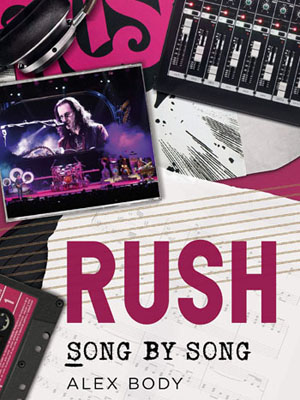 Rush: Song by Song
by Alex Body is set for publication in January.
Click here to preorder.
From the description:
"In this unique book the reader is guided through each album, song by song, from the band's eponymous début in 1974 right up to 2012's Clockwork Angels. Every album (both live and studio) is explored in detail with rare insight into the circumstances in which the band wrote and recorded each song."
- Thanks to Joe Pesch for the heasdsup