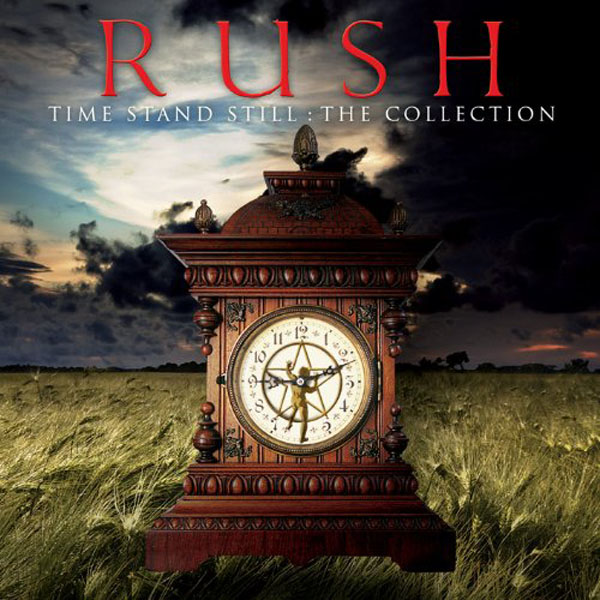 Last March, Universal Music released their first Euro-only Rush greatest hits compilation since 1981's
Rush Through Time
. Covering Rush's Mercury years (1974-1987),
Time Stand Still: The Collection
features a unique mix of tracks from that era which have never before been released on a single cd compilation.
Besides the linernotes essay which
can be found here
, the artwork is unique as it features live images taken on tour in Europe in the 1970's, including one photo of Rush on stage at the Hammersmith Odeon during the
A Farewell To Kings
Tour (i.e. the two night stand which yielded disk three of
Different Stages
). In addition, three of Geddy's retired basses as pictured in the photos, including his single and doublenecked Rickenbackers as well as his teardrop shaped Fender Precision. All images have converted into Wallpaper images and have been added to the
Album Art Gallery here
.
- Thanks to John at Cygnus-X1.net for providing the linernotes scans!
Tracklist

: The Spirit Of Radio, Tom Sawyer, Freewill, Fly By Night, The Big Money, Time Stand Still, Limelight, Finding My Way, By-Tor And The Snow Dog, A Passage To Bangkok, Distant Early Warning, The Trees, Closer To The Heart