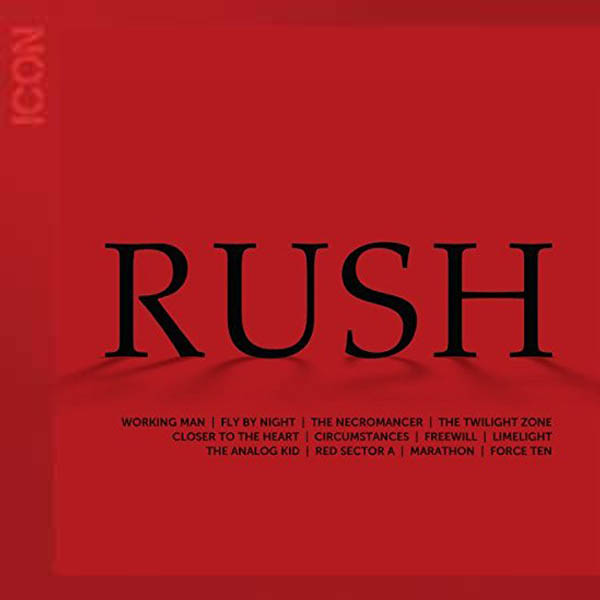 RUSH ICON
, the latest compilation from Universal, is
now available
. The tracklist includes exactly one track each from each of RUSH's first twelve albums listed in chronological order. However, the choice of those tracks makes for one of the most diverse Rush compilations ever to be released:
Working Man, Fly By Night, The Necromancer, The Twilight Zone, Closer To The Heart, Circumstances, Freewill, Limelight, The Analog Kid, Red Sector A, Marathon, Force Ten
The "ICONS" series includes artists ranging from KISS to Diana Ross, and have the tag line "Great Artists, Great Songs, Great Value!", and include "12 hits for only $7.99". The "featured songs include their debut album's 'Working Man,'
2112
's 'The Twilight Zone' and classic rock radio staple 'Limelight.'"