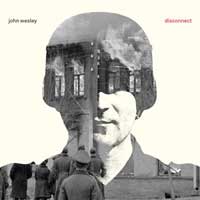 Last year, Alex Lifeson appeared on John Wesley's latest album,
Disconnect
. Last fall, Guitar Player magazine published an interview with John Wesley by Anil Prasad, which included an Alex Lifeson sidebar. That piece is now online in greatly expanded form on Innerviews.org, including extensive coverage of John's friendships with Alex and Neil. You can find it at
http://www.innerviews.org/inner/wesley.html
- Thanks Anil for the headsup!