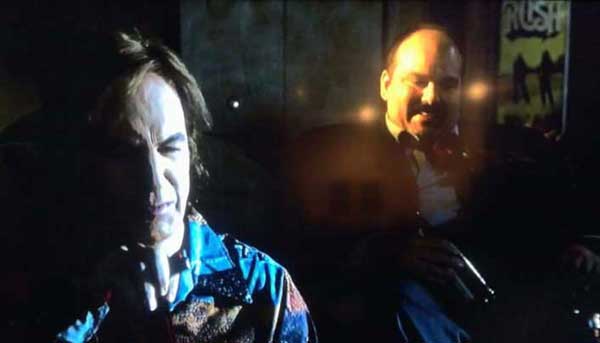 Five minutes into last night's AMC "Breaking Bad" spinoff,
"Better Call Saul"
(season 1, episode 4), Saul is in a room smoking a bong and hanging on the wall behind him is a Rush poster for the Aug 14, 1974 Pittsburgh show (first show with Neil Peart). [Webmaster's nitpicker's note: while this is an officially licensed poster created
NMR Aquarius, it is
a poorly researched - it's irksome that they used a Hemispheres photo on a commemorative poster for a concert in 1974!]
- Thanks to William Gordon for the headsup!