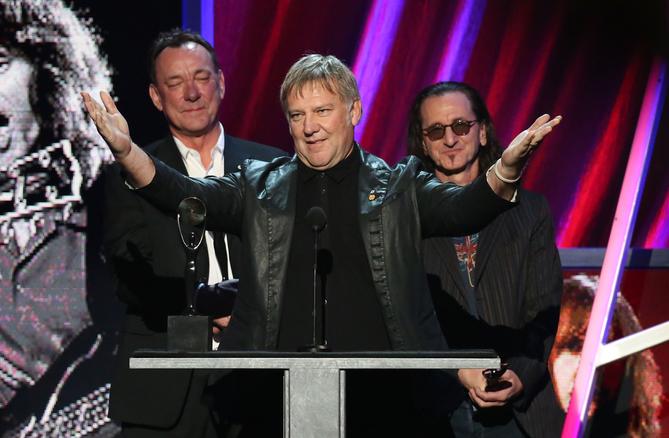 Don Henley has come out in the past as not being a fan of Rush, but in a recent interview with the Montreal Gazette he talks about Rush's Rock & Roll Hall of Fame induction ceremony, the fans in attendance, and Alex Lifeson's acceptance speech in particular:
DH: "Yeah, the Rush fans - I encountered them when I inducted Randy Newman into the Rock and Roll Hall of Fame and Rush was being inducted the same night. They were a drunken, rowdy bunch. (Laughs) They shouted down Oprah Winfrey! It was funny. But Rush, they were very charming. Which one was it who got up and did a whole acceptance speech just using the words "blah blah blah"?

MG: That was Alex Lifeson.

DH: It was brilliant. It was fucking brilliant. Because you knew what he was saying, because of his inflection and his hand movements and stuff like that. It just brought the house down. I'll never forget that. But I was lucky that night, because I got to go on first before their audience got toasted. So they were fairly quiet while I was on. I left after my bit was done, but I understand it got pretty ugly. Anyway …
- Thanks to RushFanForever for the headsup!