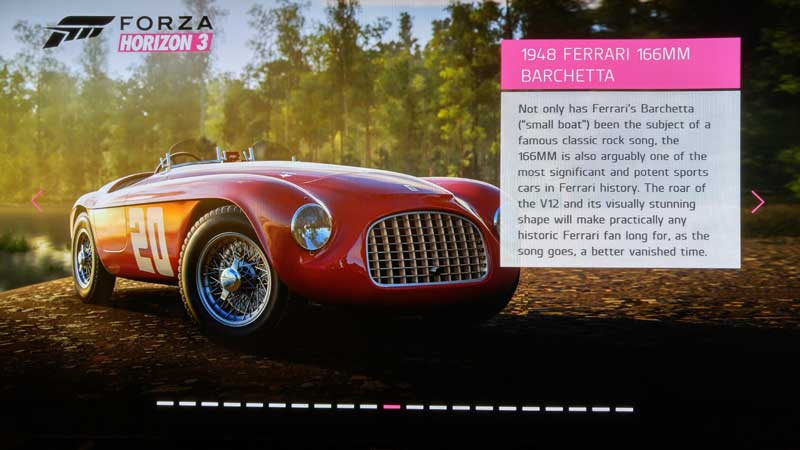 Xbox's
"Forza Horizon 3"
racing game is scheduled for release on September 27th, but some copies have already shipped. One of the driveable cars featured in the game is the 1948 Ferrari 166MM Barchetta, the car that inspired Rush's "Red Barchetta". As seen in this screen shot, the game confirms "Ferrari's Barchetta ('small boat') been the subject of a famous classic rock song" and that "the roar of the V12 and its visually stunning shape will make practically any historic Ferrari fan long for, as the song goes, a better vanished time." You can
purchase the game here
.
- Thanks to Craig Heslop for the headsup!