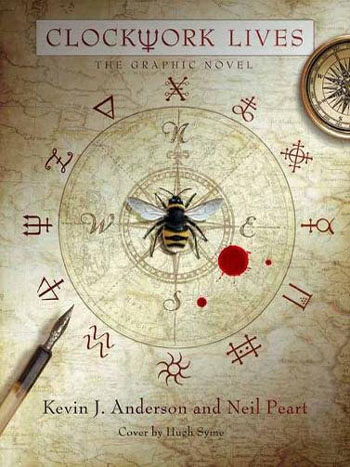 Clockwork Lives
, the followup to the novel
Clockwork Angels
, was first published in hardback in 2015, and
as a graphic novel
this past June. Today author Kevin J. Anderson announced:
"Kevin J. Anderson and Neil Peart have optioned their steampunk fantasy adventure CLOCKWORK LIVES to writer/producers Benjamin Raab & Deric A. Hughes (Arrow, The Flash, Warehouse 13). CLOCKWORK LIVES is set in the universe of the concept album CLOCKWORK ANGELS by legendary rock band Rush and Anderson's New York Times bestselling novel of the same title. Anderson and Rush drummer and lyricist Peart wrote CLOCKWORK LIVES as a companion to ANGELS in a novel published by ECW Press and a new graphic novel from Insight Editions."
Also
check out our interview with Kevin J. Anderson
where he discussed both novels as well as some of his other Rush related writings.