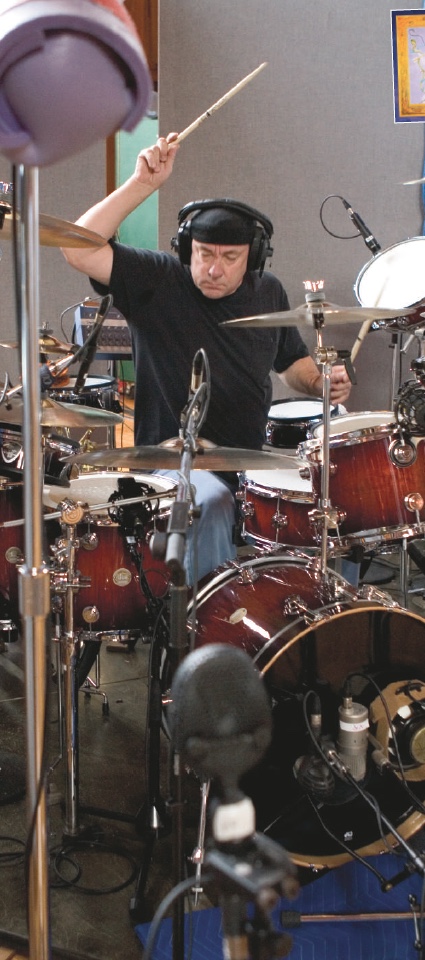 Join Modern Drummer magazine in celebrating the life and legacy of Neil Peart by inspiring an up and coming, young drummer with an incredible opportunity! In memory of Neil, with the support of his family, Modern Drummer is proud to present an up-and-coming drummer with the annual "Neil Peart Spirit of Drumming Scholarship".
The scholarship, originally announced at the 2020 Modern Drummer Festival by Carrie Nuttall-Peart, provides the recipient with 52 weeks of free drum lessons from world-class drum instructor Dom Famularo, along with a 1 year subscription to Modern Drummer All Access, plus a selection of classic Rush album releases from Universal Music Enterprises.
Potential recipients of the scholarship must be qualified entrants to participate. A "qualified entrant" is defined as someone who is between the ages of 14 and 21, is not a professional musician, and is not a party to any sponsorship or entertainment contract that, in Modern Drummer's judgment, conflicts with the spirit of the scholarship.
Potential recipients must submit up to a 2-minute video of their playing AND a short essay describing why this scholarship will be significant to both their life and their drumming. The impact on their drumming that has been inspired by Neil's playing and legacy.
All submissions must be received prior to November 26, 2021.
Click here for more
.