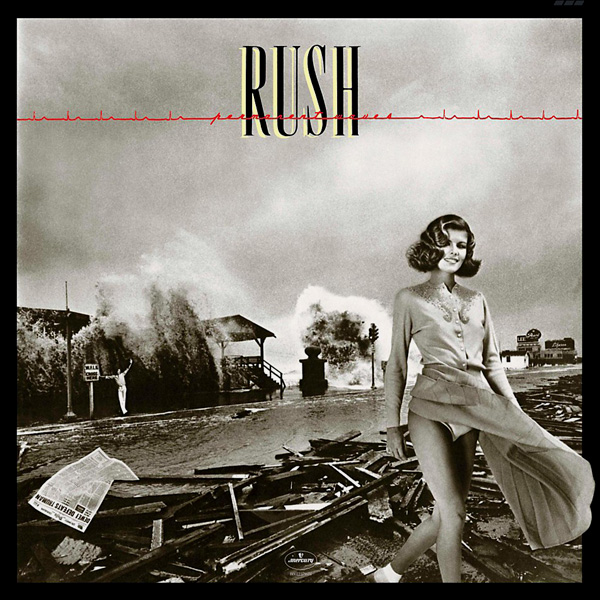 North American syndicated Rock radio show and
InTheStudio: The Stories Behind History's Greatest Rock Bands
journeys back to a pivotal moment in the history of the band Rush to examine the 1980 release of Permanent Waves.
website
Four years before the dawn of MTV and almost two decades before the internet revolutionized the music industry, Rush sold more than a million copies of 1978's Hemispheres album and sold out 10,000 seat arenas primarily on word-of-mouth and relentless touring.
The hard rock trio faced obstacles at every turn and at every phase of their career, but the adversity only seemed to increase the collective resolve of Rush. 1980 would be a turning point and game changer. Rush, who had been mean spiritedly criticized by the rock press and ignored by the majority of radio in the western hemisphere would deliver Permanent Waves, the breakthrough that would unleash a streamlined, more modern-sounding Rush and deliver their first legitimate hits "The Spirit of the Radio" and "Free Will". Geddy Lee shares with InTheStudio host Redbeard the deliberate move Rush made musically 35 years ago.
"We were happy with the challenge to write twenty minute pieces... We'd done it a number of times, and we felt it was almost becoming a cross to bear for us in a way. It was almost limiting us...We sort of tried to get back to our original desires as songwriters. I think we wanted to become a little more concise." - Geddy Lee
RUSH Permanent Waves @ 35/ InTheStudio interview is available now to
stream here
. For a list of radio stations who broadcast InTheStudio,
click here
.