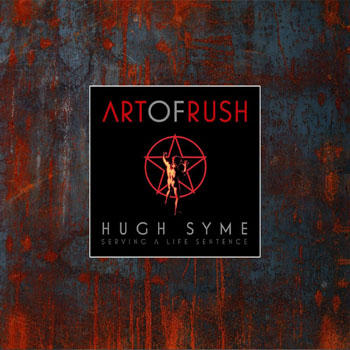 The Art of Rush
, a 272 page coffee table book that delves into the 40 year relationship with Rush and their longtime artist and illustrator Hugh Syme, was officially released on May 22. The stunning book begins with a foreword penned by Neil Peart, and contains original illustrations, paintings, photography, and the incredible stories behind each album that he has designed with the band since 1975.
The book's narration was written by music journalist Stephen Humphries and includes in-depth interviews with each Rush band member, Geddy Lee, Alex Lifeson, Neil Peart and artist Hugh Syme. The Art of Rush also contains entertaining anecdotes and commentary from a wide array of notable musicians, actors, athletes, writers, radio personalities and Rush insiders about their favourite Rush album covers, which clearly reveals how vital and impactful the visual representation of their music has been through the years.
The book was originally avaiable for preorder in one of three editions:
SOLD OUT: Roadcase Deluxe Limited Edition 1/100, numbered and signed by all 3 members of Rush & Hugh Syme. The book will come in a hand-crafted road case designed by Anvil approx. 15" x 15" x 3" in size and will be enclosed in a custom slipcase, and more, for $995
SOLD OUT: Limited Special Edition 1/250, numbered and signed by all 3 members of the band and artist Hugh Syme, enclosed in a custom slipcase for $495
Classic Edition, the 272 page hardcover book for $99
The $995 Art of Rush - Deluxe Roadcase Edition and $495 Deluxe Slipcase Editions BOTH sold out in just over two hours after going on sale, and immediately started appearing on eBay for double the original sale price. If you were putting off buying the $99 standard edition, you might want to put your order in now...
For more information visit
rush.com/the-art-of-rush/
.