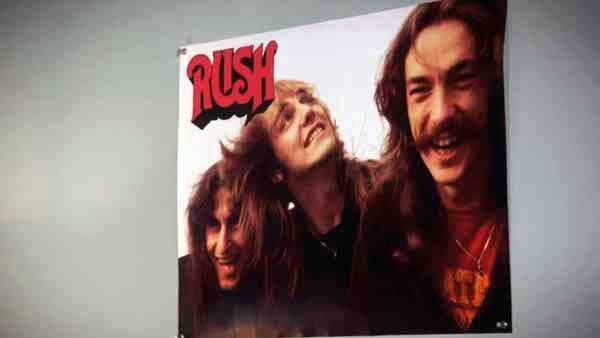 Last night on the ABC sitcom "The Goldbergs" (season 2, episode 23, "Bill/Murray",
full episode online here
), Erica Goldberg goes to see her high school guidance counselor (played by SNL alum Tim Meadows), who has various motivational posters on his wall, including a Rush poster, and says "It's like my posters say: 'reach for the stars,' 'hang in there,' and that's the band Rush, because I'm the cool guidance counselor who shows up at the high school basketball games in a casual polo."
You can
watch the full episode here on ABC.go.com
, and you can see the Rush related scene below.
- Thanks to Mark Daniels, Donald Schwabbauer and John Patuto for the headsup!