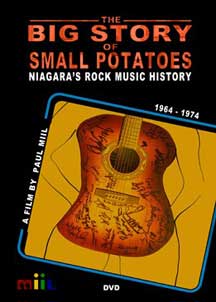 Last year you might recall a documentary about Niagara's music scene was released titled
The Big Story of Small Potatoes
which "explores the roots of the lost music scene of Niagara, circa 1964-1974." The documentary includes Neil Peart along with one of his early bands JR Flood performing the song "Giant Killer".
The director, Paul Miil, has graciously posted
the full documentary on Youtube
and
as a free download
for your Blackberry or Smartphone.
- Thanks to Paul Miil, Andrew Olson and RushFanForever for the headsup!