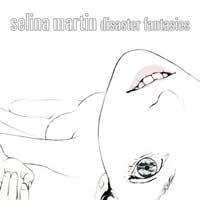 As previously announced, Selina Martin's
Disaster Fantasies
was released June 29th, including a "thoughtful cover" of "The Spirit Of Radio (
click here
for a sample).
"Toronto singer-songwriter Selina Martin, whose upcoming album Disaster Fantasies will include a thoughtful cover of the 1980 Rush hit Spirit of Radio talks about the gender disparity among the band's fans." - Globe & Mail, June 5, 2010
Martin teamed up with the BidiniBand (fronted by Rush fan and ex-Rheostatic
Dave Bidini
) to perform the song two weeks ago at a Juno anniversary show at Toronto's Horseshoe Tavern to celebrate Juno-winning music from the 1970s (
click here
to view the performance). When discussing the song, Martin said:
"I was never a huge Rush fan, but when I was a preteen growing up in Kanata [a suburb of Ottawa], I remember having some kind of epiphany while they were playing that song at the roller disco, with the lights flashing and the music really loud. And later, I'd be in these campfire sing-along situations, and someone would say, 'Selina, why don't you sing something?' I just hated that, and it was always uncomfortable, so the way to kill the campfire sing-along was to do 'The Spirit of Radio', because nobody could play along!" - Selina Martin, The Globe And Mail, November 30, 2010

-Thanks to RushFanForever for the headsup!