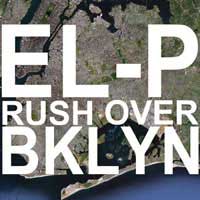 Rapper MC El-P has remixed his "Drones Over BKLYN" as "Rush Over Brooklyn" using a sample of "Tom Sawyer." The remix is being sold to benefit a fund for Mr. Dibbs, a veteran turntablist battling liver disease.
Click here
to stream the track and and to buy it.
- Thanks to Ed at RushIsABand for the headsup!