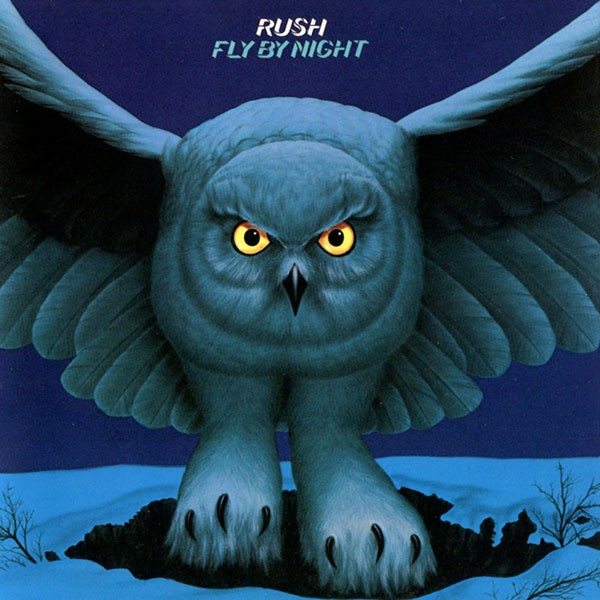 In an editorial published in last week's National Post,
"Songs of the summer: No season evokes more musical memories than the hottest one"
,writer/musician Dave Bidini remembers a few songs that evoke summer, starting with "Fly By Night":
My family had a boat, a cruiser, which we docked in Atherly, Ont., just outside of Orillia. The thing I liked most about going there in the summertime was laying across the bow while anchored in the middle of Lake Couchiching, my radio/cassette player at my elbow. I'd listen to a few songs — hoping for Ringo's No No Song or Pick Up the Pieces by the Average White Band — until something came on that I didn't like, at which point I'd hop in the water, swim a little, then climb back to the bow.

That year, there was hardly any rock music on the radio — it was mostly Barry Manilow and How Long by Ace and Have You Never Been Mellow by Olivia Newton-John; even the hit version of Pinball Wizard was done by Elton John — so hearing anything on AM radio with a guitar was a big deal. Most rock music had migrated to FM radio, and my summer radio didn't get that.

In context, Fly By Night was to 1975's summer playlist what grindcore is to acoustic folk. Its opening chords sounded mean and nasty, even though, hearing them now, the guitar is more lightly flanged than fuzztoned, although I wouldn't have known the difference at the time. There was also something about the chorus, full of punches and accents in strange places at a time when a lot of pop songs just kind of loped along stepping easily from place to place. Throughout the song, the sun climbed and the day grew hot, but I remember not swimming the rest of the afternoon, instead laying there sunburnt and wanting to hear Fly By Night again, wondering if what I'd heard the first time was, in fact, real.
- Thansk to RushFanForever for the headsup!