Update November 8th, as a followup to the video they first posted last month which we shared below, today VH1.com has posted more of their video interview with Geddy Lee.
Check it out here
or in the embedded video below.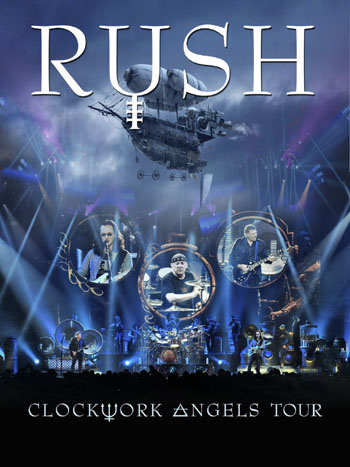 Posted October 17th: In a new
video interview with VH1.com
, Geddy talks about the history of Rush's live albums, and why they now release a new DVD of each tour. The VH1 page also includes an extended transcript of material not covered in the video clip.
"Live albums are very important for Rush and they became sort of a closing chapter for us. And the way things used to work was we would do three or four studio albums and then we would do a live album and in that way kind of make it a historical document as to where the band was at in that period of time. We never expected that we would just keep going, you know, the lifespan of a band is unpredictable, and so it appeared for quite a while that every four records would be followed up with a live record and it's a way for us to look back at that last period and see how our sound has changed and take a different approach to recording live every time. But now the record industry has changed so much and DVDs have become such a fantastic souvenir of any one tour. And because it takes so much effort to design and put on one of our tours we feel it's appropriate to record every new tour that we do, that has a new stage show, and a DVD seems to be the perfect outlet for that. It's great for us as a historical document and it's great for our fans as a souvenir of that tour that they came to." - Geddy Lee, VH1.com, October 17, 2013