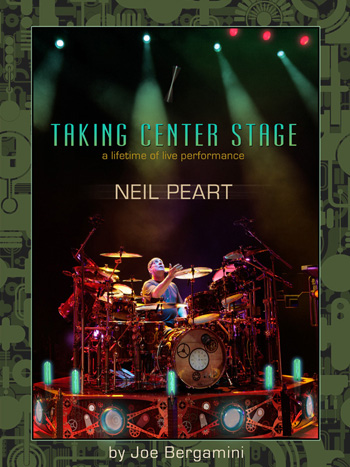 Neil Peart and Joe Bergamini's book
Neil Peart: Taking Center Stage
, has been nominated for Best Educational Book in this year's Modern Drummer Readers Poll.
Click here to vote
.
In related news, Joe has released a new book called
Arrival Drum Play-Along
, which features Zak Rizvi and Frank LaPlaca from 4Front. In addition, Neil wrote the foreword for a new Gavin Harrison drum book that Hudson Music will be publishing in January 2014. Neil wrote the forward while at home after the tour had ended. The book is a series of drum transcriptions of Gavin's performances with Porcupine Tree, with accompanying text from Gavin himself.
- Thanks to Joe Bergamini for the headsup!