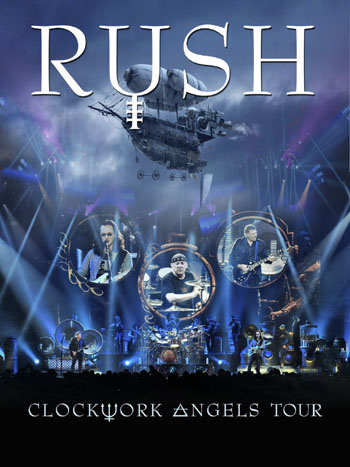 Radio.com
has a six-song preview of the live release, which started at noon EST today, November 14 and will run for 24 hours. You can watch an exclusive stream of "Grand Designs," "Middletown Dreams," "Territories," "The Body Electric," "Red Sector A" and "The Wreckers," shot during Rush's 2012-2013 tour supporting
Clockwork Angels
, their 19th studio album. Then, starting at noon EST on Friday, November 15, we'll have "Middletown Dreams" and "Red Sector A" available on-demand, plus an exclusive interview with Geddy Lee from our Radio.com studios.
Check it out here, or in the window below!
- Thanks to Alan Klivan for the headsup!