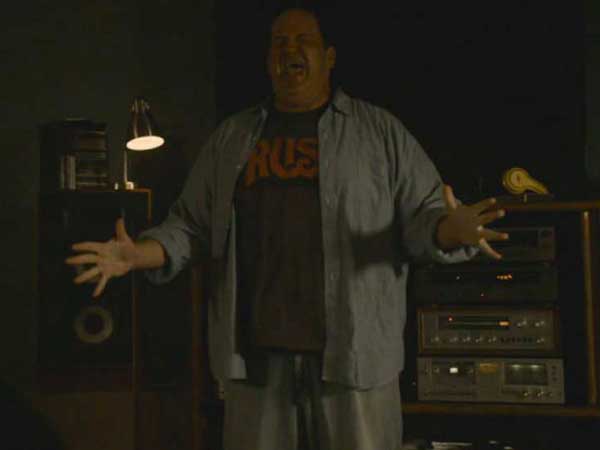 As explained in my previous update, the season premier of FX's "The Bridge" (aired July 9) included a scene where Daniel (Matthew Lillard), goes to see his AA sponsor Gary (Brian Baumgartner) who is wearing a Grace Under Pressure t-shirt and the two discuss Rush.
In the followup episode "Lamia" (aired August 20), Daniel is at his apartment (wearing the Grace Under Pressure shirt from the previous episode) with Gary (who is wearing a Rush explosion t-shirt), doing cocaine and listening to "The Spirit of Radio".
- Thanks to everyone who alerted me, and to RushIsABand for the sceenshot.