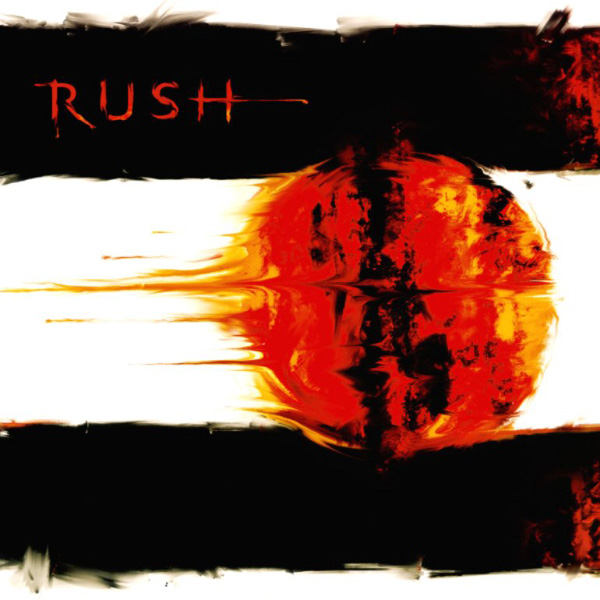 Ever since its release, both fans and critics alike have lamented the mix of Rush's triumphant 2002 album,
Vapor Trails
. A victim of what has become known as the loudness war, as
succinctly described in depth by reviewer Rip Rowan
, a remix has long been anticipated. In fact, Atlantic Records had announced a remaster as early as 2004; this reissue obviously was shelved. It wasn't until later that the band finally addressed the issue when in the April 2007 issue of
Metal Edge
Alex Lifeson stated "it was mastered much too hot; it's too loud and it eats away at us and we want to address that". Finally, nearly ten years after the original release, it seems the time of the
Vapor Trails
remix is nearly upon us:
"Rush are planning to totally remix their 2002 album

Vapor Trails

. Talking exclusively to

Classic Rock

, guitarist Alex Lifeson revealed: 'We were never happy with the production. Perhaps we should have taken more time over the record. But now we've got the chance to improve things. There will be no re-recording, just a remix'." - ClassicRock.com, February 3, 2011

- Thanks to Ed at RushIsABand for the headsup!
Update
: today Richard Chycki discussed the Vapor Trail Remix in his blog, and how certain elements appeared for the first time in the remixes of "One Little Victory" and "Earthshine".
"A while back, I re-mixed One Little Victory and Earthshine from Rush's 2002 release Vapor Trails to be included on their 2009 release Retrospective 3. The re-mixes were very well-received so the band has decided to let me move ahead and re-mix the remainder of the CD. To put rumors to rest, there was no re-recording or performance correction done on the first two tracks and that will continue for the remainder of the CD. The reason 'new' details may seem to have appeared in those songs is due to the fact that I listened to the multitracks and interpreted the mix structure without first analyzing the original [deliberately] — so tracks either muted or turned down in the original mixes may shine through differently (the acoustic guitars in Earthshine might be a good example of this). As well, the same technical tweaks will continue for the remaining songs and I still will not have a buss limiter on the mix set to stun. In any case, both the band and I are really excited to re-visit Vapor Trails and hope you'll all enjoy the re-mix." - Rhichard Chycki, richardchycki.com, February 4, 2011
No word yet if any
bonus tracks
will be included.
Click here for the complete history
of the
Vapor Trails
remaster/remix saga.