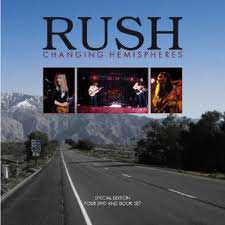 Last November 22nd, a new documentary was released from the UK titled "Changing Hemispheres" which you can
order here.
The package includes four all region DVDs, a 116 page book with "masterful and comprehensive text packed with great photographs of the band" as well as "audio interviews with the band members compared and contrasted with the views of a leading team of music journalists, insiders and musicologists."
John with Cygnux-X1.net was taken the time to transcribe the 166 page book for your reading pleasure, which you can
read here
.
- Thanks John for the headsup!