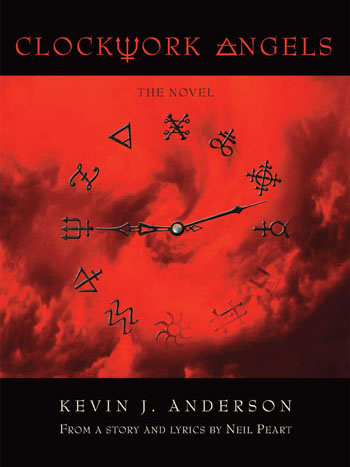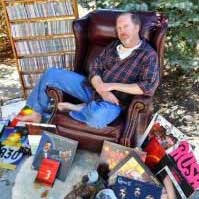 Author Kevin J. Anderson, who is writing
Clockwork Angels: The Novel
(now available for preorder
here
), recently shared his comments on his record collection including his favorite band, Rush:
"When I wrote my first novel it was inspired by the Rush album Grace Under Pressure. I remember signing a few copies and sending them to the offices of their label Mercury Records. A few months later I got a letter from Neil Peart and we've been corresponding and good friends ever since. I dedicated the novel The Edge Of The World, which we based the Roswell Six record on, to Neil and we've written short stories together and he wrote the foreword to my short story collection [Landscapes]. I guess Rush are probably my favourite band. Over the decades they have consistently sought to improve and their work is amazing. Their new record, Snakes And Arrows, is just jaw-dropping" - for more visit ProgRockMag.com, April 5, 2012 - Thanks to RushFanForever for the headsup!
For more on Kevin J. Anderson, visit his entry on this website's "Rush Inspired Literature, Film, And Pop Culture References" page
here
. You might also be interested in
Neil's introduction to Landscapes
, Anderson's short story collection. Lastly,
check out Anderson's blog post
from 2010 telling of his spending time with Neil during Rush's visit to Colorado on the Time Machine Tour.
- Thanks to Ed at RushIsABand for the headsup!