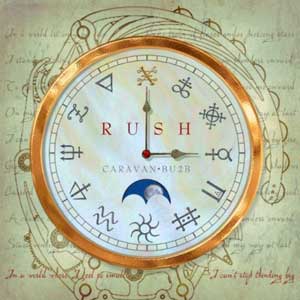 RollingStone.com has posted a new interview,
"Rush's Geddy Lee Says New Album Will Be Ready By Early 2012"
. Geddy talks about the Time Machine tour, choosing a setlist to satisfy 'mainstream fans' versus 'core fans', the possibility of performing another album all the way through on tour, mainstream awareness and more. He also answers one question many fans have asked, regarding changing the setlist from night to night:
"...it's a three-hour show, and it's really hard to remember as it is. There were a couple of tours where we did multiple days and we would switch off. I think we had three or four songs we were switching from night to night. And it kind of wreaks havoc from show to show, because so much of the lighting rig and choreography and films and everything are computer programmed. It definitely keeps everyone on their toes to switch up from night to night. For us, the amount of work that goes into one of our shows is kind of challenging enough without making it even harder on us."
Regarding the status of Clockwork Angels, he said:
"We're almost finished writing. We wound the machine back up about three weeks ago. After a sluggish start, we've had a very fruitful couple of weeks in terms of writing. I'm very pleased with the direction that the material has taken. And I think we have one or two more songs that we'd like to write, and then we'll start recording in earnest. Hopefully we'll have all of the recording done before Christmas. Then we'll mix it some time in the next year, and then get it out...I hope it'll be out by the spring anyway."